Updated 09/01/2022
The LEGO Technic 42143 Ferrari Daytona SP3 is a great 1:8 scale supercar set, you can check my detailed building reviews here. Unfortunately the building instructions were released originally with several errors, I created this blog post to list what was found by myself and the community, and an indication whether they were corrected in the digital version or not.
The manual received a bigger update at the end of August 2022, the major issues are now fixed, as previously I strongly suggest to use the digital version of the manual.
You can see all the previously found issues listed below, with the indication whether it is fixed now in the latest digital version of the instructions or not.
Here's the video about all the changes:
Step 88 (fixed)
In the paper manual the orientation of the 2 orange wave selectors and the green 2L beam relative to each other was incorrect, more details about this in my video. In the updated version the 2 orange wave selectors are rotated, but their position was not updated in the previous or following steps so you need to pay extra attention. They should look exactly like this when you add the green 2L beam: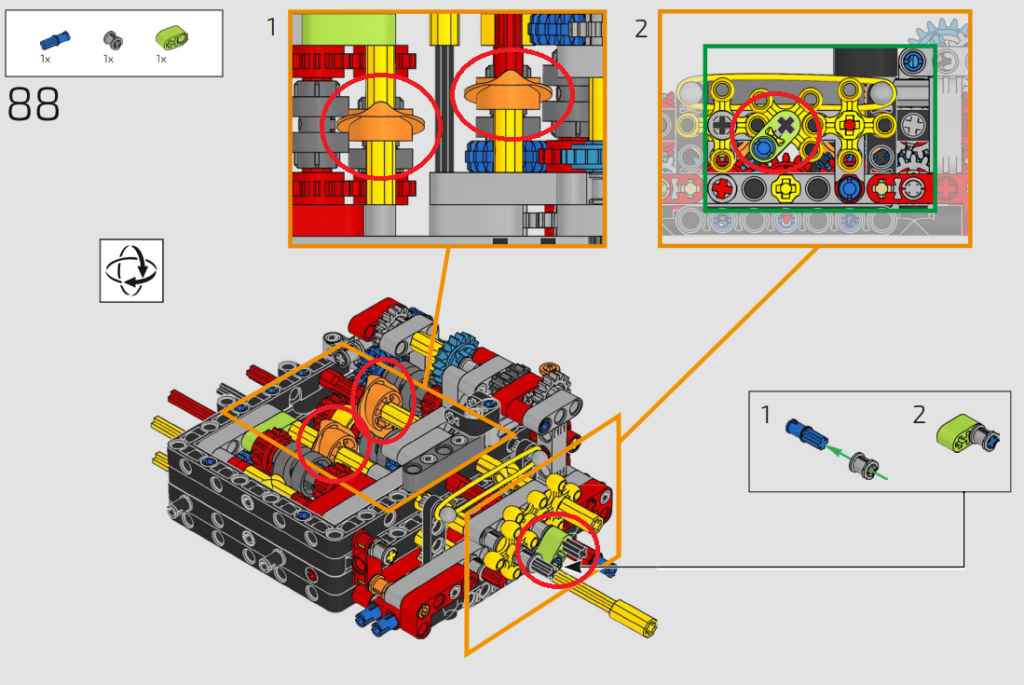 Continue reading