The 50th Baja 1000 off-road race will take place next week so I wanted to create a Lego tribute video to this fantastic event. The best vehicle to choose was agrof's class 1 unlimited buggy which is a great build, highly recommended to everyone! As usual I made some modifications, the car is upgraded with 2 buggy motors and 2 BuWizz units. It also has 2 SBricks added so I can swap the BuWizz units with Lego battery boxes. My version lacks the fine details of the original vehicle as I was afraid to loose parts at high speed 🙂
Many thanks to agrof for the opportunity to see his car and for his help making this video.
You can find the original build here with instructions:
https://rebrickable.com/mocs/MOC-4247/agrof/class-1-unlimited-buggy/
You can find below some images of the car and the description of the changes I made.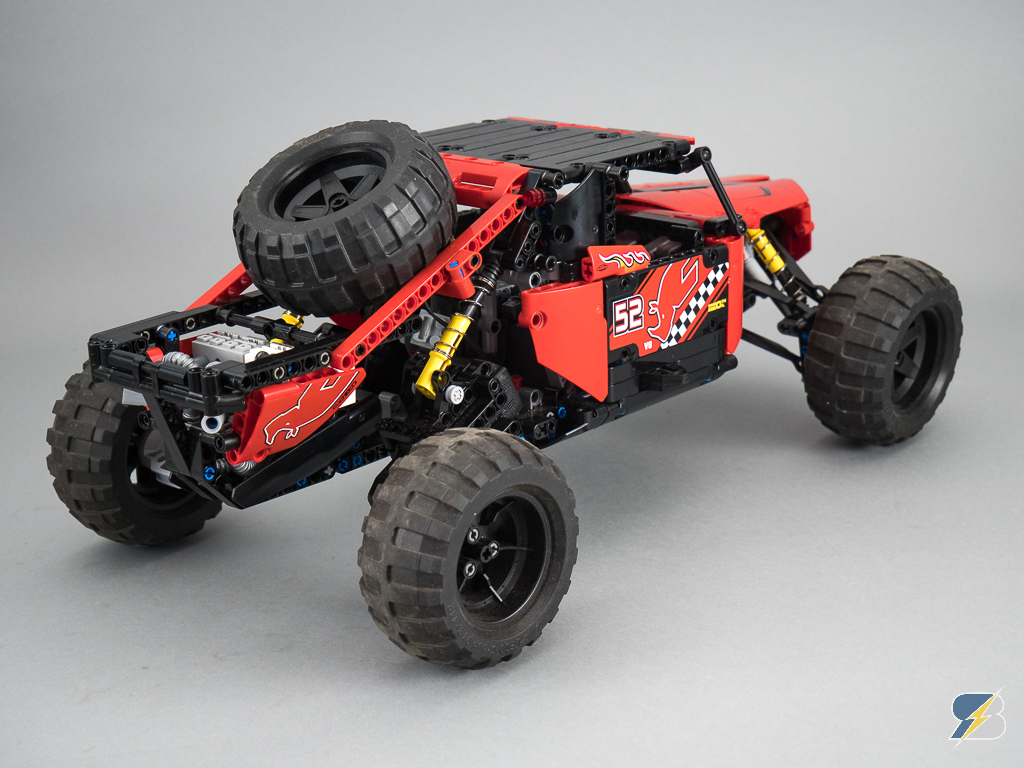 Obviously the biggest change was to swap the 2 L motors with buggy motors. To integrate the buggy motors I had to rework the rear suspension as well. The IR receivers were replaced with SBricks.