Would you like to make your Rally Car remote controlled but you're not sure where to get all the parts for it?
Do you find the building instructions difficult to read and you think you could use some extra visual guidance?
↓↓ Here is the solution for you! ↓↓
To make the LEGO® Technic 42077 Rally Car fully motorized and remote controlled this modification only uses extra parts from the LEGO® Technic 42095 Remote-Controlled Stunt Racer, you only need to have a 88004 Power Functions Servo motor besides that!
There's no need to analyse part lists or to hunt for extra pieces, you only need to have the two sets and the motor and you are good to go!
To make sure you'll have a smooth and enjoyable building experience I have a special offer – you'll get the high quality professional PDF building instructions PLUS you'll get a 30 minutes long detailed video guide that helps you with all the challenging details of the building process, shows you the controls and even the battery replacement process!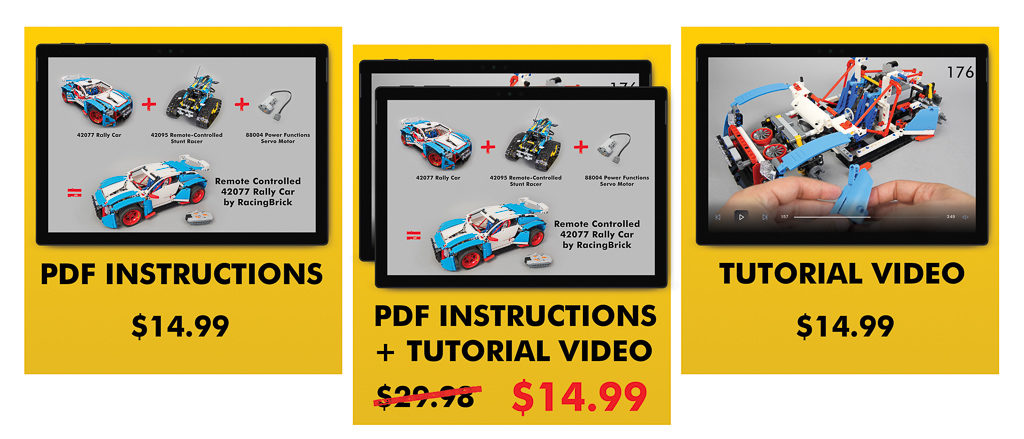 Here's what you need, I added some links if you have anything missing:
Here's a sneak peek of the instructions that you will get: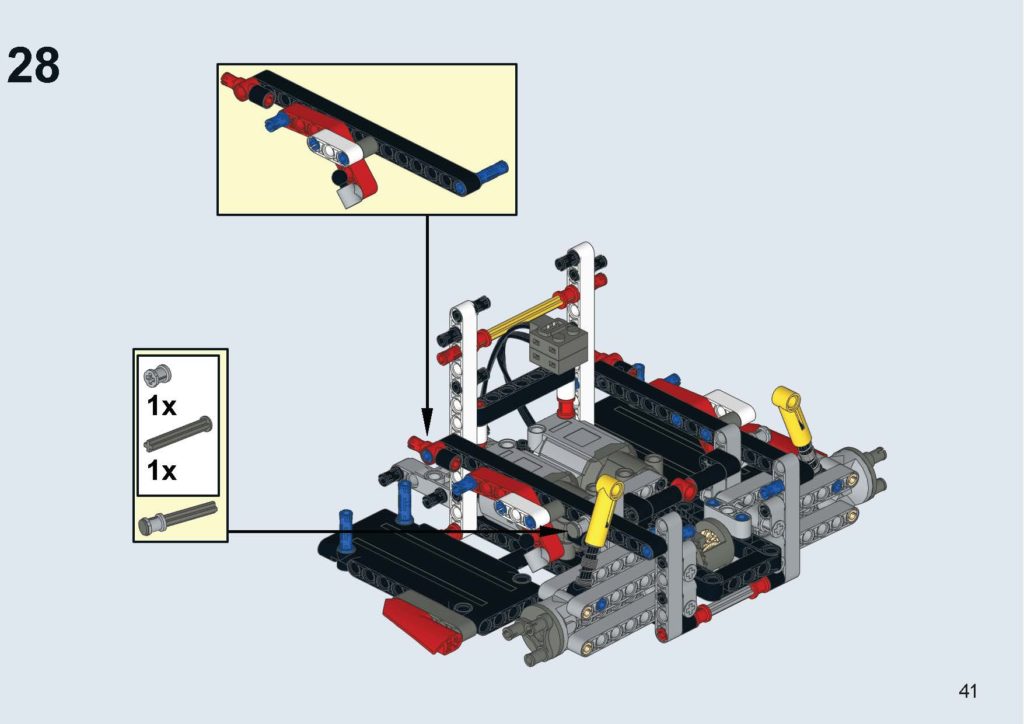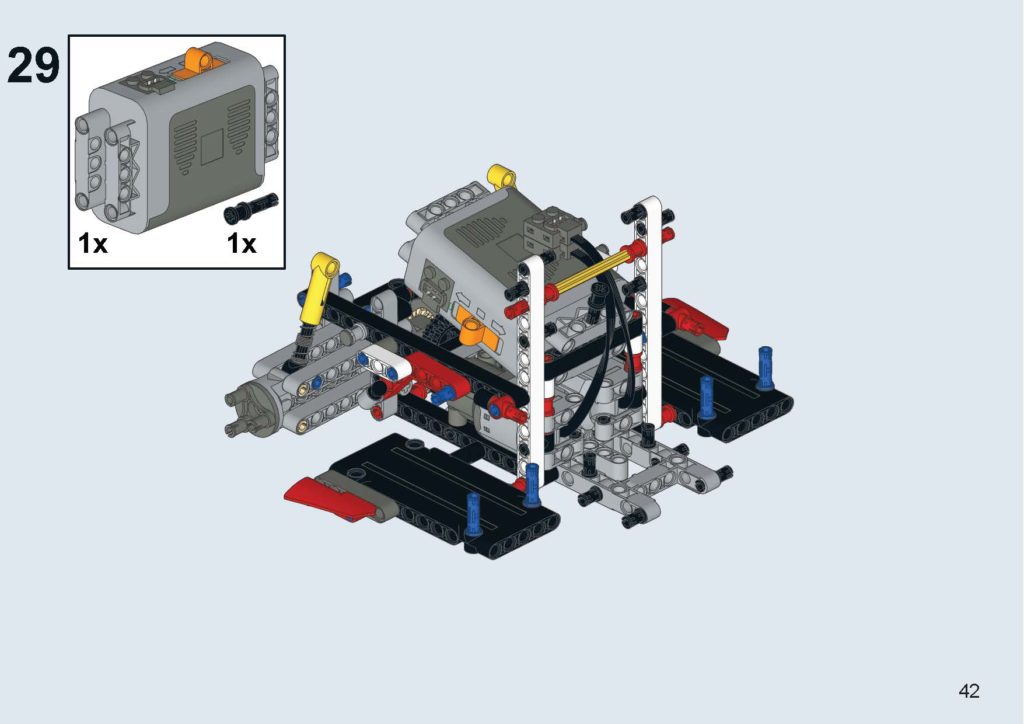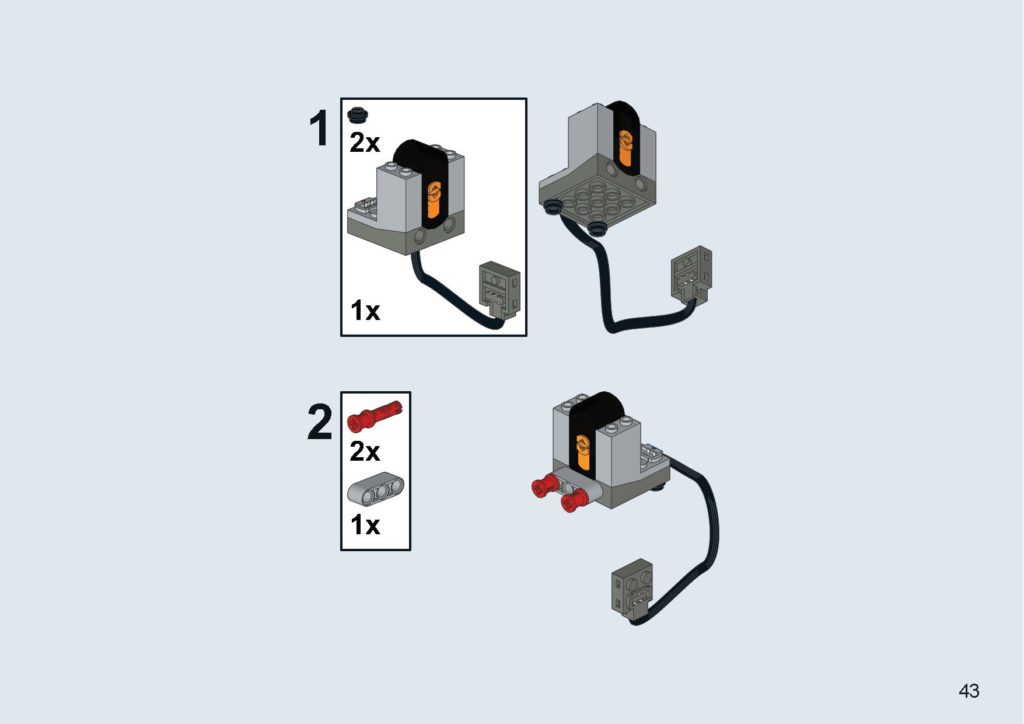 Frequently Asked Questions
Do I need to have any extra parts to make the Rally Car remote controlled?

You only need the Rally Car (42077) set, the Remote-Controlled Stunt Racer (42095) set and a Power Functions Servo motor (88004)

How did you make the Rally Car remote controlled with 42095?

The Remote-Controlled Stunt Racer (42095) has 2 Power Functions L motors, a Power Functions battery box, a Power Functions IR receiver and a remote. With these electronic parts and other pieces from the set it is possible to make the Rally Car remote controlled. Only the Power Functions Servo motor (88004) is needed besides these parts as it used for the steering.

How do I get the instructions?

Once your purchase is completed you will get an e-mail with the link to the instructions and the tutorial video. You can download the instructions or use the built-in viewer, the video can be streamed from the link. If you do not receive the e-mail after your purchase please contact me.

Can you make the Rally Car even faster or add more functions?

I already made multiple versions, but this modification was created to provide the easiest motorization solution. I know by experience how annoying can be the hunting for extra parts to complete an RC modification, with this solution you only need another set and a motor, both of them are easy to find in all LEGO shops.