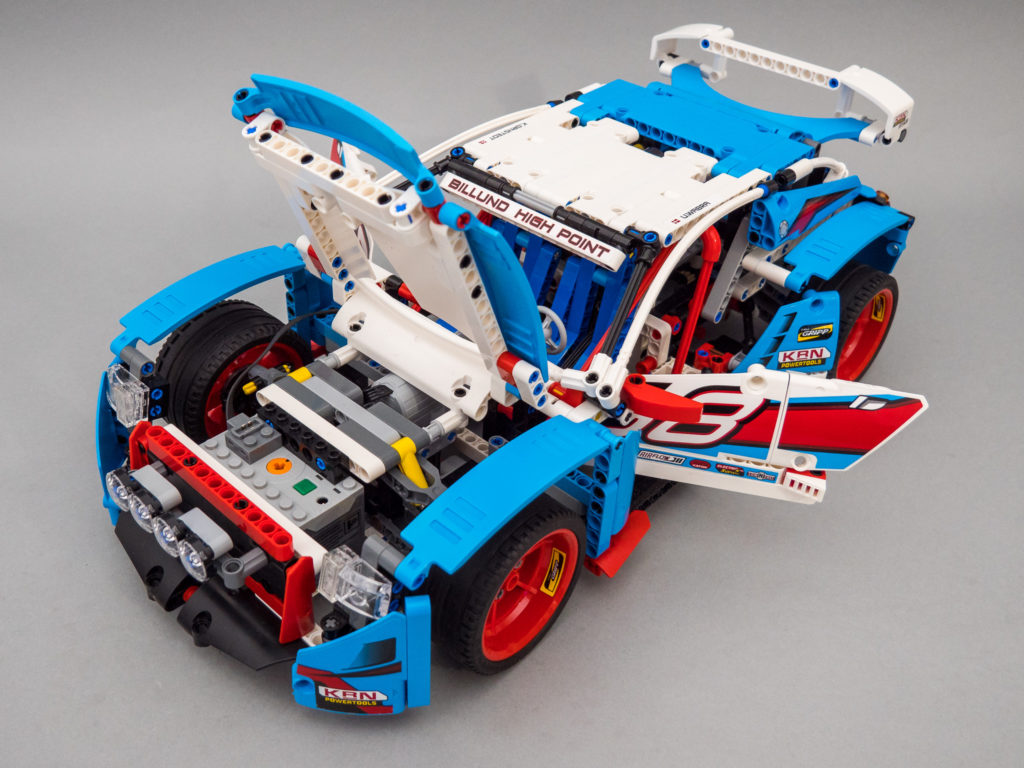 Free building instructions for the LEGO® Technic 42077 Rally Car 2 wheel drive remote control modification.

Building instructions are available as a pdf download. Part list can be found at the end of the pdf file and can be found on Rebrickable as well.
You will need the original building instructions for this model from Lego.
Where you see "Original steps x-y" please follow the original instructions.
The upgrade includes:
Rear wheel drive with 2 L motors
Steering with Servo motor
Working V6 engine
With a Power Functions AAA battery box, Power Functions IR receiver and remote
This purchase is for the digital download of the building instructions only. If you would like to purchase the upgrade pack with the necessary LEGO® parts then please check out the Remote control upgrade kits from MOCHUB: